committee of cultural interests
It is the mission of the Committee for Cultural interest to cultivate the members of the Guild by arranging visits to cultural events, movie nights in the common room, inform of current theatrical and musical events and in other ways highlight culture.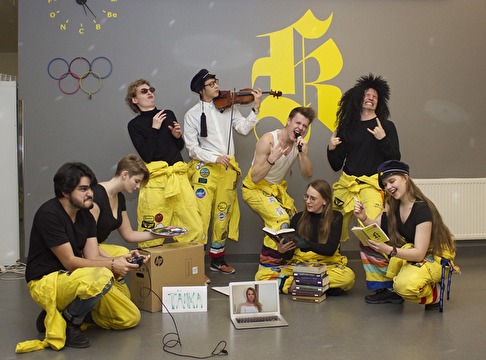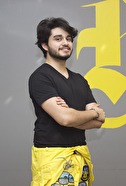 | | |
| --- | --- |
| Name: | Daniel Espinoza |
| Year: | K14 |
| Telephone: | 0763-116593 |
| E-mail: | k-akto@tlth.se |
Hey there! I´m the Head of Recreation at the Guild, but you can just call me Daniel. My main responsibility is to manage three of the Guild´s committees: the Sports Committee, the Committee for Cultural Interest and the Yellow Commanders. In practice this means participating in the planning of these committee's events and management of their economy, as well as being part of the execution of their events. Besides that I am a part of the Student Board as well as responsible for the Guild's study circles. The former means that I take part of discussions and decision making together with the rest of the Student Board, and as for the latter… Well, come ask me and I will tell you everything!

You are welcome to contact me regarding ideas for events for my committees or if you wish to learn more about the work I do in the committees and as a member of the Student Board. You can also find me in and around Gallien most of the time, so just grab a hold of me and I will gladly talk to you about anything (as long as I am not rushing to a lunch meeting, which tends to happen quite often).
Name and Year:
Lucas Fredriksson
Johan Pettersson
B15
B14

The Captains of Culture lead the Culture Committee. They do everything, except the hard stuff. Come to ideas or thoughts about events you want to make happen!
Name and Year:
Linnéa Petersson
Peter Holmquist
K15
K16

You're sitting at the end of the table at the dinner. Just a second ago you finished your starter and the person next to you is talking to everyone except you. You're starting to question your decision to even come to the party, maybe it would have been better to stay at home under a blanket, watch Melodifestivalen and eating copious amounts of popcorn.

Then you hear the most beutiful (almost in tune) voice fill the room with song. You immediately start to feel warm inside, maybe life is worth living again. You realise that a dinner with the K-guild is the best thing in the whole wide world.
The task of the song contest team leader is to coordinate the guilds participation in the annual Sångarstrid to ensure that the section is as successful as possible.
The choir leader is responsible for the sektions
choir in sångarstriden.
Name and Year:
Eva Sjöblom
Anton Järild
B15
B16