the committee of student facilities
Källarmästeriet's tasks include serving Guild members coffee, sweets, soda or anything else one might desire to purchase during lunch hours. We are also responsible for selling important items, such as ouveralles and patches during the introductory activities (nollningen). The committee consists of 7 ordinary posts as well as a few trainee posts. These are the ones who keep our lunch café open. KM is also responsible for the Guild's common room, Gallien, as well as most of the Guild's thingamajigs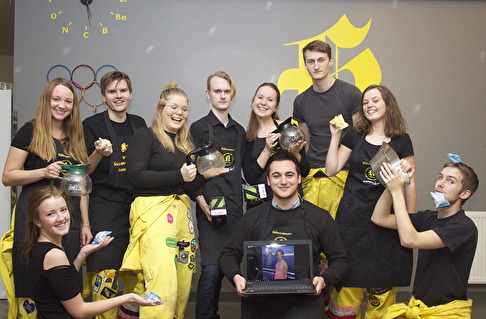 superintendent of student facilities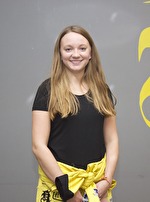 | | |
| --- | --- |
| Name: | Hanna Josefsson |
| Year: | B14 |
| Telephone: | 0730-833031 |
| E-mail: | k-km@tlth.se |

Hi, my name is Hanna Josefsson and I am Superintendent Of Student Facilities at the K-guild. Together with the rest of The Committee Of Student Facilities I am in charge of our café. Here you can find coffee, sweets and most of the time also something homemade. I also make sure that you can by Ouveralles of the finest colour, yellow, and patches to decorate it with. Besides this I am the one you contact if you want to rent our common room for pubs, study evenings or something else. You often find me behind the bar where I spend many of my lunches. Otherwise you can always contact me via email or telephone.
vice superintendent of student facilities
treasurer of student facilities
Name and Year:
Viktor Persson
Joel van Lunteren
B15
K15
event creator in the committee of student facilities
The event creator in the committee of student facilities is responsible for organizing and making purchases for theme days, campaigns and other events.
| | | |
| --- | --- | --- |
| Name and Year: | Cecilia Nordenö | B15 |
The inventory is responsible for controlling the availability of goods in the KM store and that the best before date is followed properly.