The Festivities Committee
The sexmästeri (festive Committee) is the group responsible for organizing the different parties (sexor) and dinners (sittning), as well as pubs and similar events. It consists of eight party happy individuals. For the larger events, we usually need more workers so if you are interested in helping out, if you have some awesome idea or just want to ask a question, you are welcome to contact us!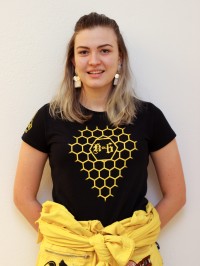 | | |
| --- | --- |
| Name: | Tova Lindh |
| Year: | B16 |
| Telephone: | 0762045619 |
| E-mail: | k-sexm@tlth.se |
As Head of Festivities at the Guild of Chemical engineering and Biotechnology I arrange, together with my Committee and sometimes other Committees, a lot of legendary parties, pubs, brunches and other fun stuff during the year. My role in the Committee is to make sure that everyone does their job, to be a link between our Committee of Festivities and the comparison on other Guilds, and to have the outmost responsibility at every event.
If you have any questions, ideas or opinions you are very welcome to contact me. It's important to remember that it is for you, the members of the Guild, that we arrange all this!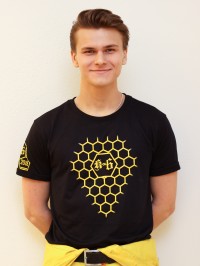 | | |
| --- | --- |
| Name: | Jonathan Gustafsson |
| Year: | |
As Vice Head of Festivities, I am a playmaker who takes care of the tasks that don't belong to the other posts. I am responsible for making sure we follow our budget, together with the Head of Festitives, and I support him with his tasks when he requires it. I recruit people to work with us at our events and make sure that everyone has a great time when they are working. Also, I take care of random things, like ordering patches etc. and help everyone in the committee when they need it.
Please contact me if you would like to work with us during the year of if you have any questions!
Name and Year:

Sofie Ekelund
Elias Carlsson


What is a dinner party without good company, nice surroundings and a glass for the bar's best drinks? Nothing! We are the head waitors' and we are the ones who fix a good atmosphere and make sure that all food goes to the right place. We're always rolling around near you, so call at us if there's anything on your mind!
Name and Year:

Johan Thorssonn
Tilda Fransson


Hello there! We're the ones who are in charge of everything that involves the bar; we do the planning, the shopping and the drink mixing! In short: everything you need for a great party! In our bar you'll find everything from refreshing beverages to phenomenal dishes designed by our head chefs. Of course you can always find ice cold water and two smiling barmasters in our bar!
Name and Year:

Alma Fahlén Hammar
David Bergman



Hello thereee!
All have heard of us, few have seen us, the two mythical head chefs from Gothenburg(-ish). We're always in the kitchen cooking up decadent dishes for hungry guests since it's illegal to party without serving food. No, really, look it up! Our desire is to give you good food and plenty of it; that's the foundation for a great evening!
Name and year: Simon Svanholm
Erik Rosengren

Being a pub master at the Guild you are responsible for the planning and execution of the pubs organized at the K-section. You have to have knowledge of the alcohol law, like to cook and preferably also know a thing or two about beverages. This is the best job at the section, no lies!
Name and year: Julia Södergren
Erik Apelqvist
Name and year: Frank Rummukainen
Nina Alian
Cecilia Håkansson
Malin Thituson
Emelie Wiklund
Rebecka Svensson
Olle Wikner
Isabella Bergström
Stina Andersson
Sofie Liljewall
Gabrielle Johansson
Nicki Holmgran
Anastasiia Kononenko
Maria Thurfjell
Sarah Nachemson Ekwall
Do you have any ideas that you want to share with us? If so, send us a message by filling out the form below!
If you want to be anonymous you can write anonymous instead of your name.