The Information Committee
(Swedish: Informationsutskottet)
The Information Committee's (InfU) major task is to convey and spread information at the Guild. There are a few channels of information to choose from; the Guild's newspaper Druiden, the weekly journal Orbitalen, as well as the Guild's webpage. The Information Committee also has an archivist who is responsible for the Guild's archives, where one might find a variety of different things, as well as the occasional Guild treasure. InfU also makes sure that there is a photographer present during the Guild's activities. Pictures taken during these activities may then be used for different kinds of purposes by the members of the Committees and the Guild in general.
Namn och Årskurs: Sera Susan Jacob
V.A. Kant
E-mail:
k-druiden@tlth.se
or
k-notise@tlth.se

The Redacteurs will together with the Journalists produce the K-Guilds own magazine Druiden and give out to student members of the Guild and other students at other guilds. The Redacteurs will also make the K-Guilds newsletter Orbitalen. The person responsible for Druiden and Orbitalen is the president of the Student board.
Name and Year:





Alva Rodhe
Andrea Öhlander
Filippa Wentz
Erik Robertsson
Julia Thomasson
Simon Enbom
B16
B17
K17
K17
B16
B17

Our task is to write articles and other fun things for the K-guild's magazine Druiden. Write to us if you have anything in particular you would like to see in it!
Da Vinci is responsible for graphically designing in the name of the Guild.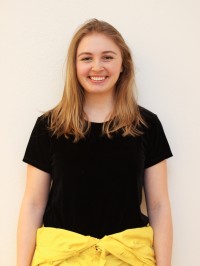 The Krabbofixes are the guild's website manager (read hacker). Are there any fun events coming up? Is your committee doing something cool that the rest of the guild should know about? Do you have a fun idea about what the question of the week could be next week? Then it is the Krabbofix you should contact!
The Photographers task is to take pictures and document all the fun things happening in the Guild, such as parties, the introduction weeks and pubs. The Photographers are also responsible for editing the pictures and making sure that they are accessible for all members.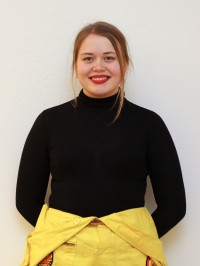 The Cinematographer is the person who is responsible for creating movies for the sektion and maintaining the YouTube channel "K-sektionen vid LTH".

Do you have any ideas that you want to share with us? If so, send us a message by filling out the form below!
If you want to be anonymous you can write anonymous instead of our name.