We are the Student Board of the Guild of Chemical engineering and Biotechnology! The Student Board is a juncture for the activities of the Guild and responsible for leading the committees. The Student Board consists of the presidium and the leaders of the committees. Approximately two times a month the Student Board has protocol meetings and all members of the Guild are welcome to share their opinions and ideas at these meetings. The summon can be found at the pin board outside the Student Board's room at least five days before the meeting and it can also be sent to you via e-mail if you contact k-sekr@tlth.se! Note that the meetings are held in Swedish, but can be translated in real time by someone of the participants of the meeting. We will gladly answer your questions about the Guild, and if the door to the Student Board's room is open you are very welcome to visit us!
By sending an email to k-styrelse@tlth.se you will reach the entire Student Board.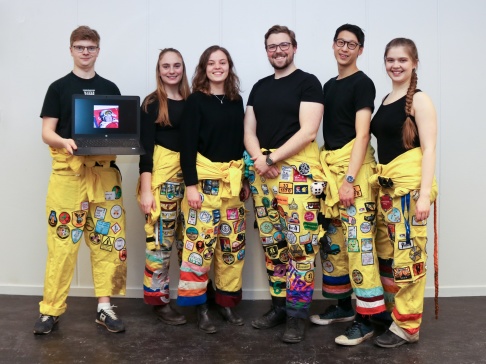 Board member in charge of activities
Board member in charge of public relations
Board member in charge of education
Board member in charge of events
Do you have any ideas that you want to share with us? If so, send us a message by filling out the form below!
If you want to be anonymous you can write anonymous instead of our name.