The gadget committee takes care of all the material assets of the guild such as electronical equipment, the bouncy castle and bookings of Gallien we are a small but important committee. If you like gadgets and prepping for events this is, your committee. Our most important mission is to make sure all the other committees can use the things that the Guild possesses. You should turn to the Gadget Committee if you want to rent any of the guilds gadgets or the student area or if you think the guild is missing something.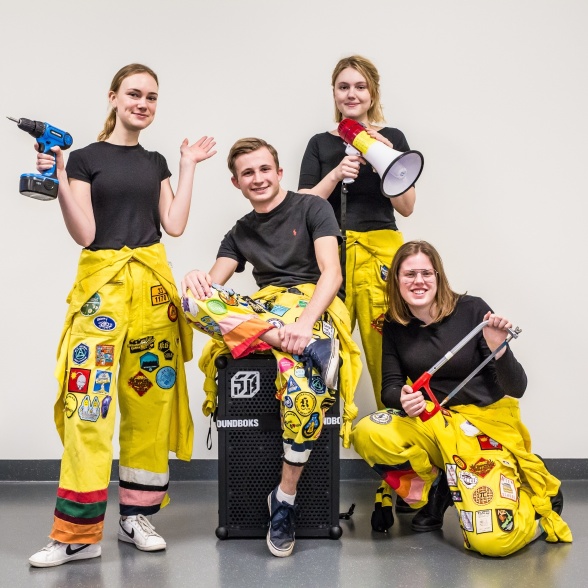 Head of the Gadget Committee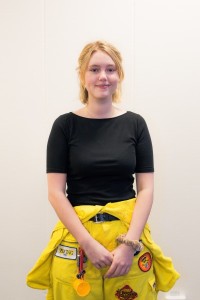 Name:
Anna Grimlund
Year:
B18
Telephone:
0705333954
Email:
pm@ksek.se
Hi!
I am the head of the gadget committee and I chair the committee. As head of the committee it is I who oversees the renting of the guilds gadgets and our breakroom Gallien. So, if you want to have a party but is lacking a good place or a really good set of speakers or nice lighting you should talk to me. If you see me in the corridor and want to talk about how to best roll a cable or the bouncy castle it's just to grab me but most importantly if you want the guild to get something that everyone can enjoy i really want to help you.
Name and year: Emma Tallgren B17
Lucas Werner B17
Maja Sondell K18
The Gadget Ions are like the guilds own Santa's little helpers, they help with everything and anything that might come up. they make sure that everything runs smooth for the rest of the guilds members. Without them no gadget committee.
Do you have any ideas that you want to share with us? If so, send us a message by filling out the form below!
If you want to be anonymous you can write anonymous instead of our name.